Your plug in for all your international shipments
Your plug in for all European parcel express networks
Speedlink Worldwide Express
International parcels, express courier and time critical
European Innight
Your spare parts delivered to your field service engineers within Europe. In the car (carboot delivery) or in the Pudo (pick up drop off point).
Express Plus+
Latest possible cut off combined with an early morning delivery anywhere in Europe.


Special Services
In case of emergency…. or when special attention is required.
Specialized in time critical hospital delivery of medical devices, implants, dental and optical shipments
Your spare parts pre 7 am delivered in the carboot or in the PUDO, while optimizing effiency of your field service engineers
Specialized in temperature controlled GDP distribution in the temp ranges 15-25(ambient) and 2-8(coldchain).
Speedlink offers more speed and reduced costs by purchasing the last mile based on a local contract/rate.
Speedlink offers a worldwide express network as well as time critical special services. As a result customers will never have to compromise in terms of service or speed. Speedlink offers a unique network model, with direct infeeds in the best available last mile distribution network per country.
By injecting in a local parcel distribution network via a direct drive or a direct flight, the entire network infrastructure of the large carrier networks will be bypassed. In bypassing time consuming sorting, cross docking and linehauling, Speedlink offers a late cut off combined with an early morning delivery.
Is a network solution not enough and do you need maximum speed and dedication the Speedlink Special Services desk is 24/7 available for any urgent or special delivery: including On Board Courier, Next Flight Out, Direct Drives and Charters.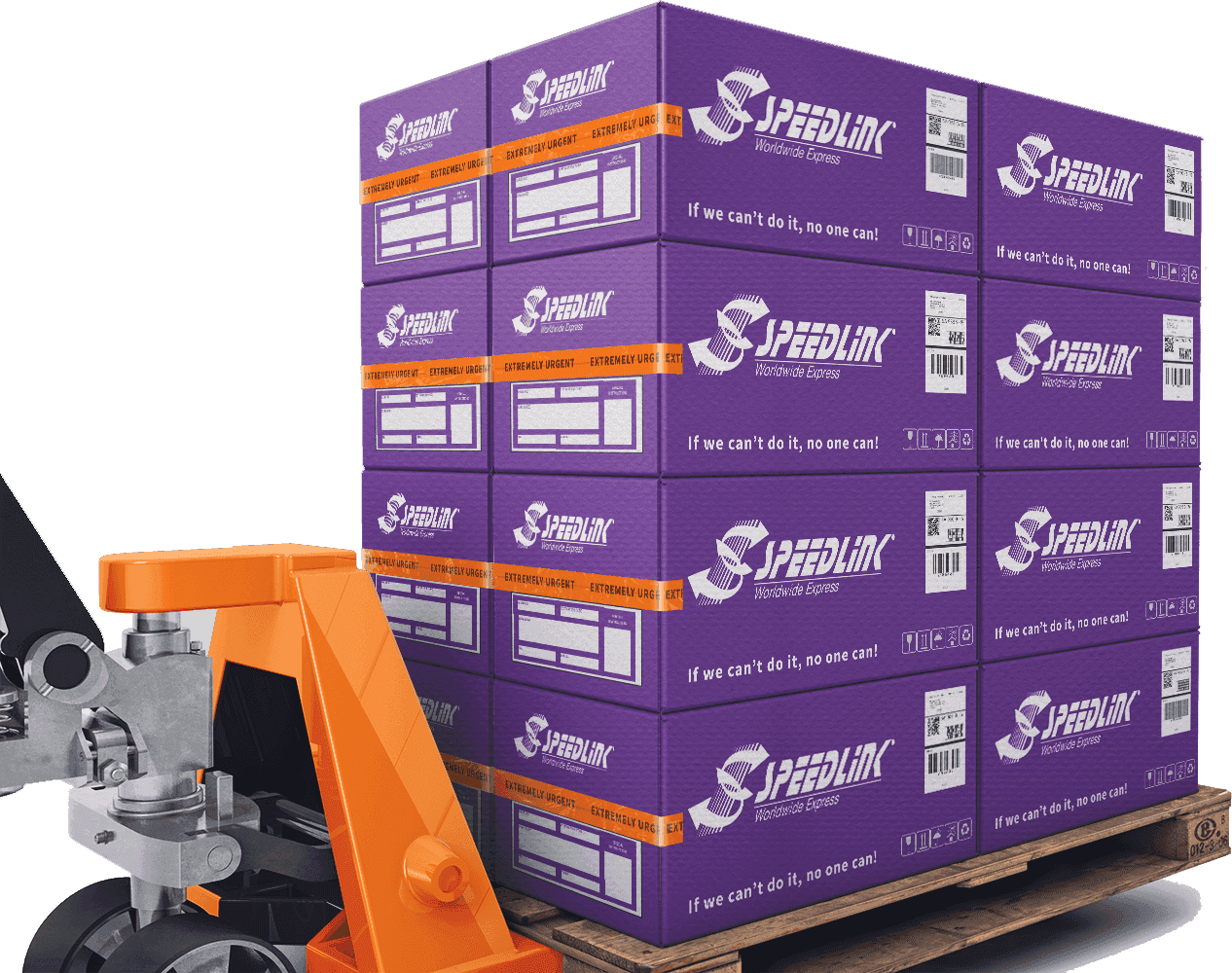 Speedlink injects your shipments directly in the main sorting center of the last mile carrier. Allowing time guaranteed services for all area's (not only for the economic centres). If you need ultimate speed and dedication the large Speedlink Special desk will take over and manage your shipment with the fastest servicelevel available.
You will never have to compromise in terms of service for your customer. Whether you would like to send Economy (standard parcel), Express, Innight or via Special Services. With Speedlink a wide array of services becomes available.
In bypassing carrier network structures, overhead and partnering with the best available last mile distribution network, Speedlink will be able to cut your costs in offering a last mile on a local distribution contract (no international roaming costs).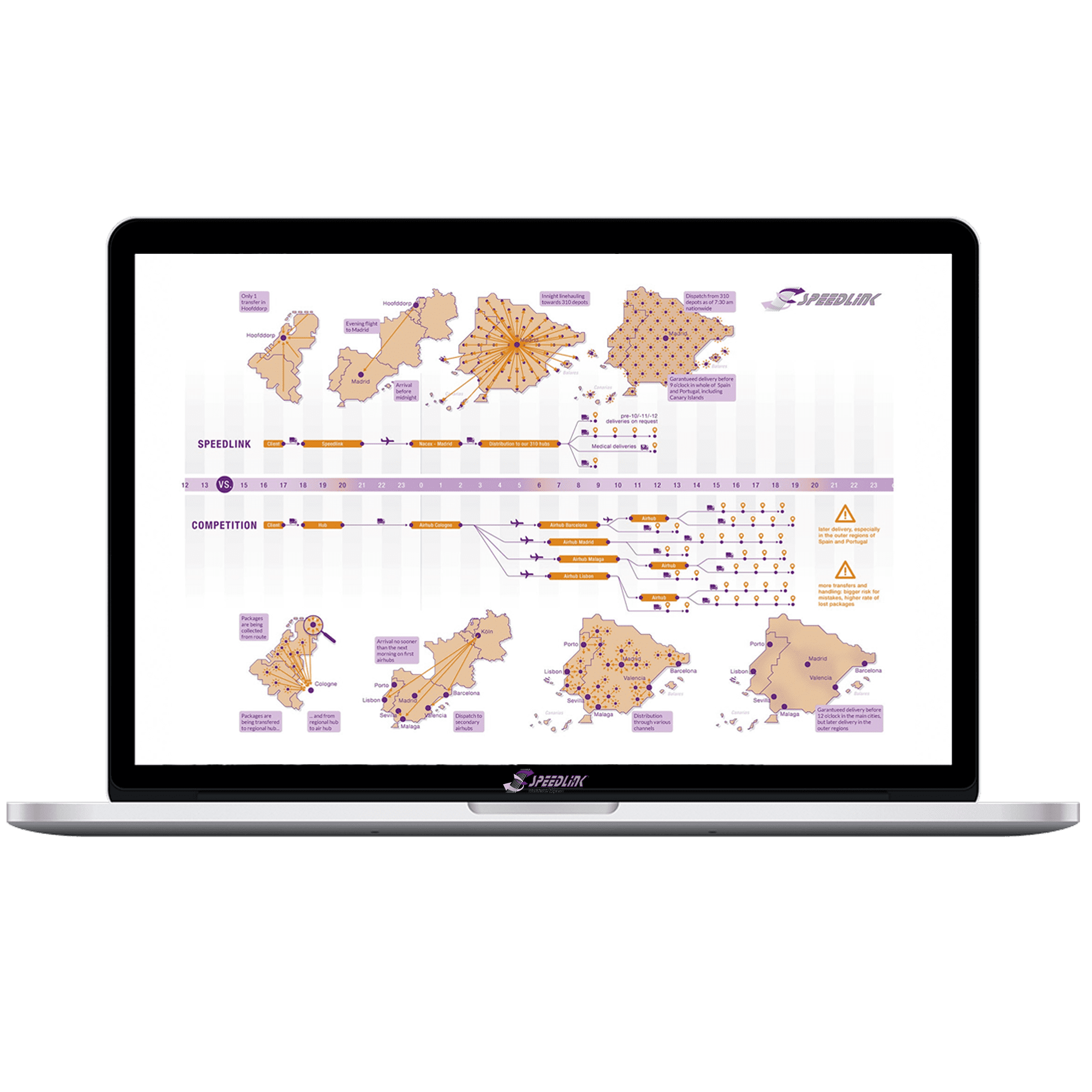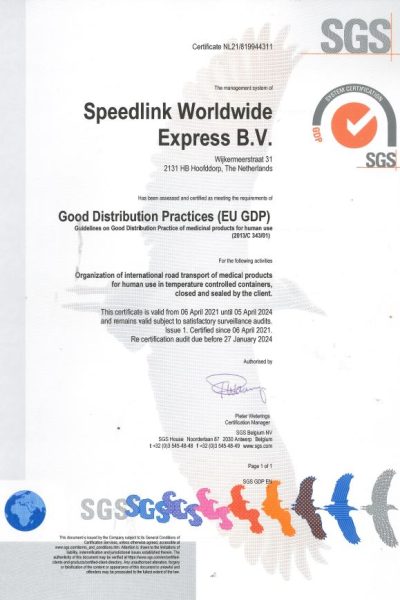 GDP COMPLIANT FOR THE DISTRIBUTION OF PHARMA SHIPMENTS.
Speedlink is fully GDP compliant for the distribution of pharma temperature controlled shipments (active as well as passive).