Spanish multinational Logista strengthens its network with acquisition of Speedlink Worldwide Express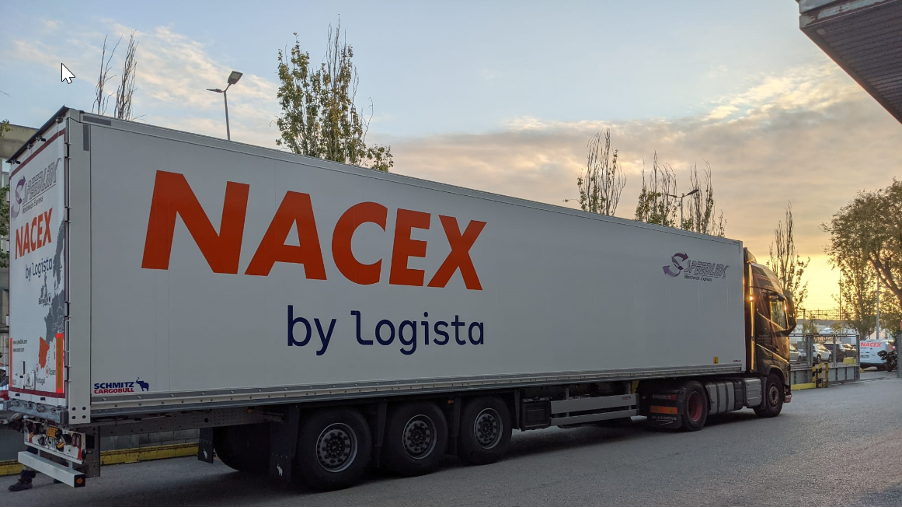 Hoofddorp – The listed company Logista, owner of express network Nacex among others, has acquired Speedlink Worldwide Express from Hoofddorp. Speedlink specializes in time critical express by delivering parcels directly to the hubs of European local hero networks. This guarantees a faster and more efficient (express) delivery with a late cut off (latest pick up time) and the earliest possible delivery.
Speedlink – founded in 1995 by Dennis Scheltema- has been the exclusive NACEX franchise partner within the Benelux since 2006 and the company has specialized in time critical distribution for medical/healthcare, high-tech, automotive and e-commerce verticals over the past few years. The main destinations for Speedlink are Spain, Portugal, Germany, Italy and the United Kingdom. Scheltema will continue to lead the organization and focus on international growth and network expansion with support from NACEX."
About Logista – www.logista.com

Logista is the leading proximity distributor in Southern Europe. It regularly serves more than 200,000 points of sale in Spain, France, Italy, Portugal and Poland and provides the best and fastest market access to a wide range of convenience products, pharmaceuticals, electronic recharging, books, publications, tobacco and lotteries, among others. Logista has a team of highly qualified professionals comprising 5,900 direct employees and 15,000 collaborators, focused on serving its customers in the most efficient way and adapted to their needs.

About NACEX – www.nacex.com
NACEX, which is part of Logista, is the domestic express network with services to business addresses in Southern Europe, with a wide portfolio of express services. NACEX has a fleet of 2,500 vehicles, 3,500 employees, 32 sorting hubs, more than 300 franchises/distribution hubs distributed throughout Spain, Portugal and Andorra, and more than 2,400 NACEX shops.
About Speedlink – www.speedlink.aero
Speedlink offers a worldwide express network and special time critical services so that its customers do not have to make compromises in terms of service or speed. Speedlink offers a unique network model, with connections to the best local distribution networks offering the highest possible quality and speed. By tapping directly into a local packet delivery network via a transport or direct flight, the entire network infrastructure of the large transport networks is bypassed. By avoiding time-consuming sorting, cross-docking and in-line transport, Speedlink enables later-than-usual receipt combined with early morning delivery.